Pharmaceutical Industry and its growth in UK
Posted on: February 22 2020, By : Drishti Khimshia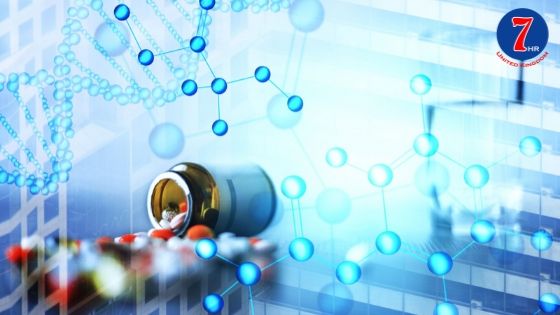 The pharmaceutical industry in the UK discovers, develops, produces and markets drugs or pharmaceutical drugs for use as medications to be administered to patients, with the aim to cure them. Vaccine them, or alleviate the symptoms. Pharma companies deal with generic or brand medications and medical devices. They are subject to variety of law and regulations that govern patenting, testing, safety and marketing of drugs. Foreign companies with a major presence in the UK pharma industry include Pfizer, Novartis, Hoffmann – La Roche and Eisai. One in five of the world's biggest-selling prescription drugs is developed in the UK.
Pharma Recruitment Agency in London
knows the top pharma companies and their requirements.
Increasing demand for personalized treatment, an aging population, the rise of new manufacturing technologies and digital medicines, are some of the primary growth opportunities for the UK pharma sector according to a manufacturing organization.
Pharmaceutical Recruitment Agency in London
hires candidates who have knowledge about the new technology.
Five key areas for growth are:
1. Personalized Medicine – Rise of personalized or precision medicine is revolutionizing the way doctors and pharma companies approach to disease. Using genetic sequencing, medical professionals are now able to separate people with similar symptoms into far narrower groups and target medicines accordingly.
2. Technology – The possibilities of using technology in pharma manufacturing are almost endless, with the potential to improve efficiency and reduce costs continuing to evolve. The most striking development is the emergence of Digital Medicine. Digital medicine or digital pills are drugs with an ingestible sensor embedded in them that records when the medication was taken.
Pharma recruitment agency in the UK
knows the growing technology and its benefits.
3. Accelerated Access Pathway – High costs of developing a drug and getting it to market are prohibitive factors for many manufacturers. The UK government has recognized this and had the ultimate aim of getting the best technologies – be it drugs, devices or diagnostics to patients more quickly and cheaply.
4. Ageing Population – Populations across the industrial world are living longer. According to projections from ONS, by 2045 a quarter of the UK population will be aged 65 or over, meaning the need for new and innovative healthcare products will be greater than ever before.
5. Demand from emerging markets – Emerging markets represent an exceptional opportunity for the pharma sector. Pharma revenues from emerging markets could reach $490 billion by 2025, up by 227% from the level in 2010.
This sector has opportunities for growth both at home and abroad. The healthcare society will need more innovative solutions to keep us healthier. The rise of a truly personalized approach to medicines and the UK is well placed to take advantage of this, particularly in China, Brazil, and India, as their economies continue to grow.
London Pharmaceutical Industry in London
understands the market growth and conditions.
Growth of the Pharma Industry
The UK pharma sector is booming right now and the forecast is for a healthy future.
The old and the Sick – Pharma cannot be discussed without recognizing the need for it. As with any good business model, it serves to help address a problem and this case its an aging population and an increase in diseases. The universal healthcare provided by NHS means everyone who needs care is entitled to receive it so from a business perspective the pharma companies have a captive audience. To improve the quality of life as well as saving lives every day.
Innovation – Although medicine is a huge aspect of the pharma industry, its not the only essential element. Area of pharma devices is dynamic, innovative and plays a major role in the UK economy. The latest innovation that seems simply futuristic is precision medicine which is a completely new way to approach sickness. The advancements in genetic sequencing mean that medical professional is able to group individuals together based on similar characteristics and provide bespoke medication that meets the needs of their unique bodies more than just universal solutions.
Pharmaceutical Recruitment Agency in the UK
hires candidates who are willing to work with the new innovation in their field.
Technology – There are big changes being made led by research and development companies within the life sciences sector that is developing, producing and marketing products in the industry. These companies are making it easier for independent products in the industry. These companies are making it easier for independent products to be developed and arrive on record time. The UK economy has benefitted significantly from the pharma industry and growth looks set to continue which benefits the UK as a whole as well as the individuals who experience better health as a result.
Top HR firms in the UK
understand the technology and companies have the same requirement for new hires.
Share this:
Comments :
Comment Not Available