How to get a Job in Shipping Industry
Posted on: January 18 2020, By : Drishti Khimshia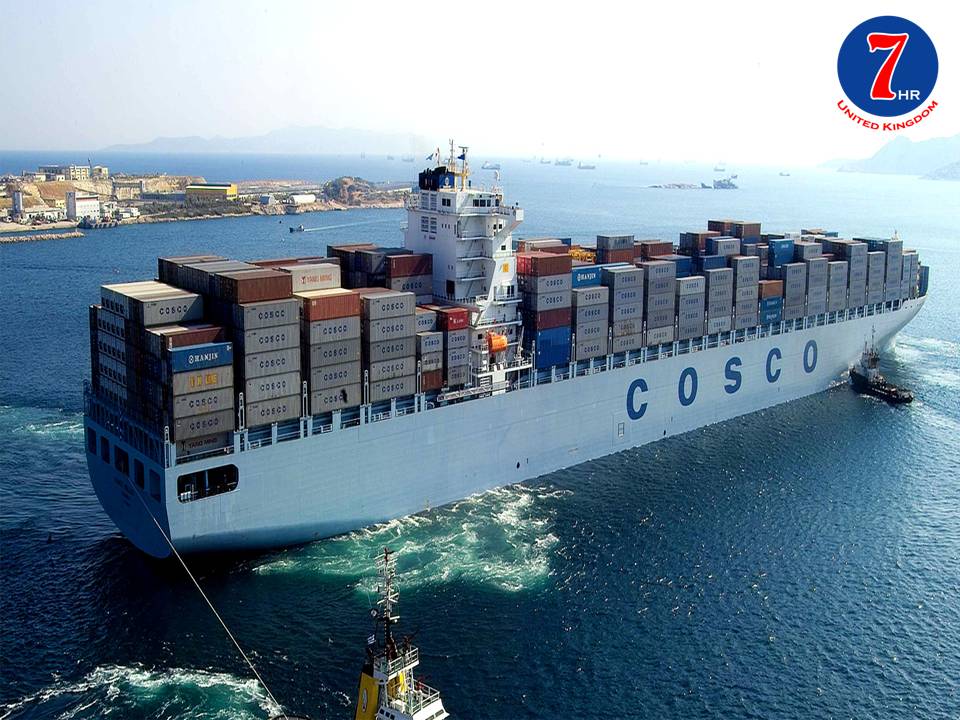 Shipping is generally the detailed organization and implementation of a complex operation. It is the management of the flow of things between the point of origin and point of consumption to meet the requirements of the customers or the corporations. The resources managed in shipping may include tangible goods such as material, equipments and also supplies as well as food and other consumable items. The shipping of Physical items usually involves the integration of information flow, material handling, production, packaging, inventory, transportation, warehousing and often security.
Shipping manpower recruitment agency in London
provides various services to Shipping companies in finding the perfect candidate who will do the above work efficiently.
Shipping and Logistics industry is one that sits on the radar for most School students, graduates and candidates. The Shipping industry is also left with skills shortage, thus many shipping and logistics companies are recruiting new staff at the entry level, particularly for the warehouse job. And for these hiring's,
top recruitment agencies in London
are appointed to find the right candidate for the company. A career in shipping industry may be a lot diverse and exciting as it may take you around all over the world. If you're ambitious then you can go far in the shipping and logistics industry.
Shipping Manpower recruitment agency in UK
who are associated with big logistic firms try to hire those candidates who have a bright future and are willing to go to any extent for their job.
To get a Job in the Shipping Industry:
1.
What qualifications are required
: - Unlike other industries, Shipping industry is a little easy to enter. Because in this industry you don't need any degree or any certain qualification. Most important think that is required for this job is a can-do attitude, the ability to be able to solve all the problems and think on your own and get a solution for the problem that arises. They must have a good attention to every detail. That is an added bonus to the qualifications required. The
manpower services in London
are looking for these qualities in the candidate to hire them for the company.
2.
What skills are required
: - There are various skills that are required for a job in the shipping industry. You need good geography skills, as you'll plan and manage the shipments across the globe. Numeracy skills are very important, when dealing with custom appliance, clearing high value goods in various currencies and also calculating the correct duty and VAT.
3.
Apprenticeship
: - It is basically a on-the-job training for the new comers to learn about the industry they are working for. Apprenticeship sometimes even enables candidates to gain a license to work in a particular profession.
Best consulting recruitment firm in London
is a good option to choose for candidate to help them in landing a job in the particular company in the Shipping Industry.
Most of the Shipping, Freight forwarding and transport companies are keen to take enthusiastic trainees on an entry level, which means you'll be learning the basic of shipping documentation, raising files, updating various systems and also speaking to various customers and suppliers. Shipping industry offers on the job training where you will work under an experienced freight forwarder or shipping coordinator. They will explain all the processes involves in moving the goods from one place to another, by air, sea or road and possible even a mixture of all three. As you gain experience, you also gain responsibility and thus you will naturally progress in your role until you're confident enough to manage shipments and the client's accounts from start to finish.
The Top Shipping Companies in UK right now are: -
1. JP Ram Shipping Services
2. Milky Way Logistics
3. Borealis Maritime
4. Anglo Pacific
5. CMA CGM UK
6. D'Amico Shipping Limited
7. Woodland Group
8. CitySprint
9. Romarc Shipping Agency
10.Speedy Freight.
Share this:
Comments :
Comment Not Available