Environmental Industry – Recruitment Process in UK
Posted on: February 04 2020, By : Drishti Khimshia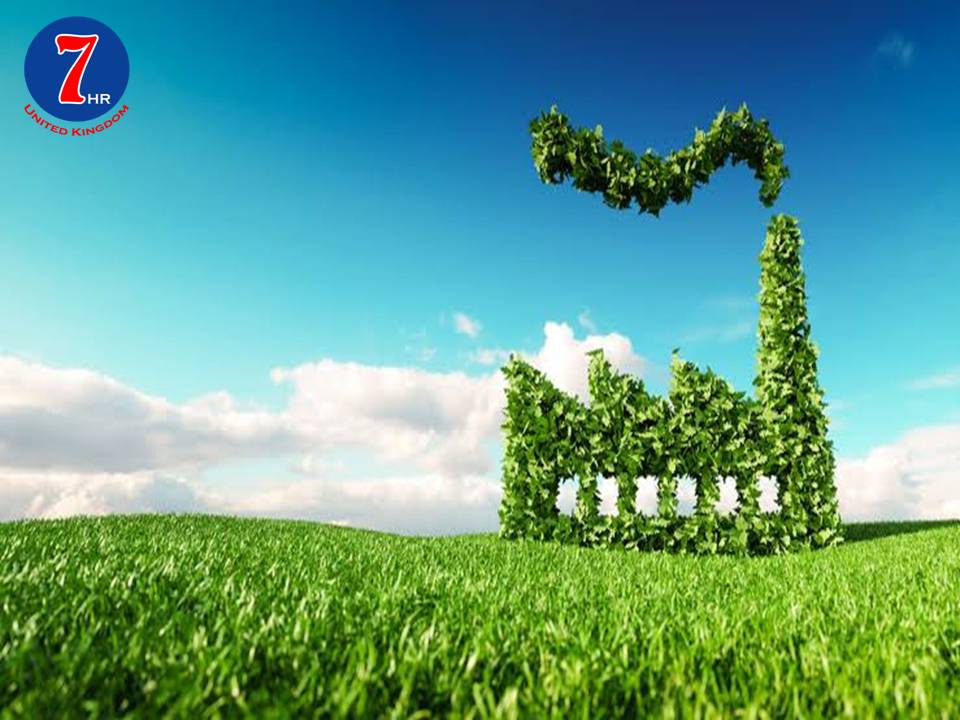 The environment industry consists of activities which produce goods and services to measure, prevent, limit and minimize or correct environmental damage to water, air, soil, as well as problems related to waste, noise and eco-systems. This sector deals with waste management, air pollution, water and waste, along with environmental services and equipment. The structure of the industry is rapidly growing and changing, and it suffers from a lack of clear identity and poor representation as a sector in its own right. Such differences are bound to affect any data collected on the industry.
Environmental recruitment agency in London
is helps the NGO's and firms to find people who are associated with the environment.
Careers in the environmental sector can be split into two groups:
Environment: - Air Quality, Conservation, Corporate Social Responsibility (CSR), Environmental Assessment, Environmental Science, Sustainable, Development, Waste Management and water quality.
Environmental Recruiters in London
is finding candidates who can work in these sectors. There are also many land and animal related careers which include – Animal care, Animal Technology, Aquaculture, Equine Management, Fisheries Management, Floristry, Game and Wildlife Management, Horticulture and Landscaping, Land based engineering, Trees and Timber and Veterinary work. The roles available are diverse, ranging from Animal Nutritionist and Arboriculturist to Marine Scientist and also Sustainability Consultant. The
conservation recruitment agencies in London
is very typical of what they want and the candidates should know their work well.
Nearly 5 Lakh people work in the UK agriculture industry. It's a vital part of the UK economy – through growing crops and raising livestock, the agriculture industry is responsible for food security, good public health and production of material including fabrics (cotton, wool and leather) wood and paper.
Working for an Agency or charity Organization
The UK's Government works with various public bodies and agencies, including:
1. Agriculture and Horticulture Development Board
2. Animal and Plant Health Agency
3. Cefas (Centre for Environment, Fisheries and Aquaculture Science)
4. Environment Agency (EA)
5. Forestry Commission
6. Marine Management Organisation
7. Natural England
8. The Water Services Regulation Authority
The Environmental Agency has a workforce of around 10k + with range of graduate jobs available. The
environment graduate recruitment agencies in London
can be helpful to the graduates who are looking for a job in the environmental sector. The candidates can be taken as scientist, geologist, hydrologist or environmental officer. This sector also contains not-for-profit organizations concerned with issues such as protecting the environment and animal welfare.
Best HR Consultancy in London
is a helping hand to these not-for-profit organizations. They often advertise a range of environmental volunteering opportunities with well known groups like:
1. CABI (Centre for Agriculture and Biosciences International)
2. Friends on Earth International
3. One Kind ( leading animal campaign charity in Scotland)
4. RSPB (Royal Society for protection of birds)
5. RSPCA (Royal Society for the Prevention of cruelty to Animals)
Working in the Environmental Sector
Graduates expect:
1. To work outdoors in all weather conditions or be partly in office-based.
2. A range of roles, from practical, hands-on and physically demanding jobs to consultancy work.
3. Varied Salary that depends on the entry qualification and industry.
4. Opportunities for Self-employment.
Recruitment Process: -
Entry into environmental sector is only possible with a degree. Entrants usually have a environmental degree. Science, agriculture, geography or business degrees are considered useful for many roles in this sector. If the candidate hasn't studies a related subject at undergraduate level, an environment-focused master's course is a great way of positioning towards a career in this field.
Skills required for this job:
1. Relevant practical and technical skills
2. An interest in environmental or sustainability issues
3. Team-working skills
4. Physical Fitness (for roles based outdoors)
5. Business awareness or management skills
Work Experience or Training:
Some specialised degree like those in engineering or forestry. Formal work experience opportunities are usually advertised on company websites. Not-for-profit organizations also offer internships, but these are often unpaid. Various organizations offer a diverse range of environmental management, conservation and horticultural roles.
To find a graduate Job:
If the candidate is looking for job that helps the environment, candidates will find that vacancies are not always formally advertised as the sector is dominated by small companies so try to send applications to organisations that you want to work with. When it comes to jobs for agriculture graduates, there's choice of commercial and technical roles on progressive farms or large no. of global and regional companies involve with crop, livestock, machinery and food.
Local recruitment agencies in London
are associated with these small environmental agencies and the NGOs to help them find the appropriate candidate who is interested to work in the very field and does all the work given to them.
Share this:
Comments :
Comment Not Available