Current Development for Fitness Industry in UK
Posted on: January 23 2020, By : Drishti Khimshia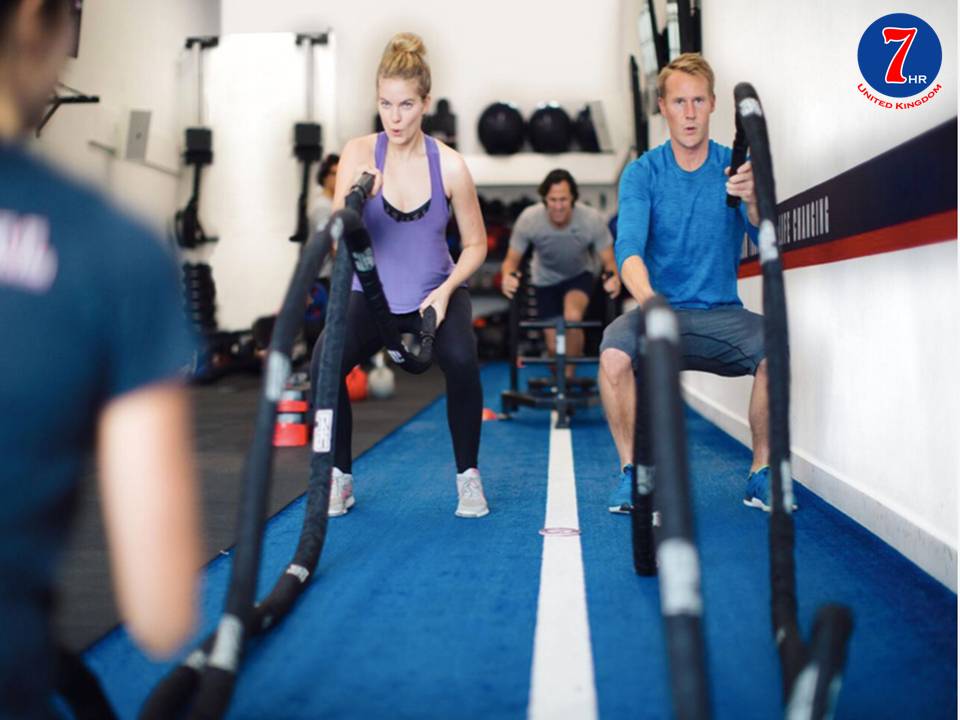 Fitness is a state of health and well being; more specifically it is the ability to perform aspects, occupations and daily activities. Fitness id achieved through proper nutrition, moderate vigorous exercise and sufficient rest. Earlier fitness was defined as the capacity to carry out the day's activities without undue fatigue. The automation and changes in lifestyle due to fitness is considered as a measure to function efficiently and effectively in work and leisure activities, to resist diseases and meet emergency situations. Fitness is defined as the quality or state to be fit. Many fitness centers are approaching the
Fitness manpower recruitment agency in London
to get them good trainers.
Health Clubs and Fitness centers employ health and fitness professionals with the help of
Fitness manpower recruitment agency in UK
. Along with education and training in science, medicine and related disciplines, the health and fitness professional knows sports and athletics. In order to know the best to protect the athletics from injury, improve their performance and nurture body, mind and soul, these specialists or trainers know not only how the human body works, they know the dynamics of different sports. The right weight and body fat percentage for a football center are not same as for team's tight end. The strengthening of a certain muscle should not be done in the same way for a tennis player as for a swimmer.
It's not easy and pretty, but this career rightfully earns respect and admiration, and knowledge that make people's lives better and help others achieve their highest goals.
Top recruitment agencies in London
are there to make this possible for the Fitness centers or the Health clubs.
The Industry grew approximately 210000 clubs and serves 183 million members. This data is only for health clubs and fitness centers and not for boutique studios, gyms, recreation facilities. There's a new trend of digital being driven by technology and demographic change. On demand fitness services like Peloton, Aaptiv and Les Mills' are taking advantage of improved internet connectivity and streaming capabilities. They are targeting the millenials desires for personalization, freedom and experience on Material things.
Fitness Industry is booming because of the following reasons: -
1.
Health Insurance costs
– Health people cost much less to insure and employers and insurers have finally realized that they can reduce the costs by incentivizing healthy lifestyle. Many employers and insurers now cover the costs of a health club membership as long as an employee can show they actually use them. This is a very quickly-growing segment of the market; it's generally not large enough on its own to drive the profitability of a health club or studio, but it is become a very valued source of supplemental revenue in the industry. The
recruitment agency in London
also takes benefit in this.
2.
The new demand for healthy foods
- Consumer demand has been moving away from industrial-scale processed food in favor of healthier, more natural and/or organic options. This switch is causing people across the country to be more conscious of the food they eat – which has had the runoff effect of making more people interested in fitness.
3.
Wearables
- Devices such as the Fitbit, Apple Watch, Garmin, and even many of the smartphones we carry around all day, are putting personalized biometric health statistics at millions of people's fingertips. The ability for people to see how many steps they are taking in a day, how many calories they burn, what their heart rate is, or what their blood pressure is, are making them much more in tune with how their body works and how they can improve their health.
4.
Streaming exercise classes
– There are streaming exercise classes here and there for a while, but now they are finally hitting the mainstream. That's great news for people with busy schedules. Before there were good streaming options, people who couldn't find that hour to get to the gym probably just wouldn't exercise. But now someone can stream an exercise class in to the T.V. in their living room.
5.
Budget- friendly gyms
- Two segments of the fitness industry have been responsible for the majority of its recent growth in members and number of facilities: Boutique fitness studios and "high-value, low-price" (HVLP) health clubs. The HVLP category offers all the same amenities as the "low price" category plus things such as a greater variety of fitness equipment, group fitness classes, small group training and personal training.
The
top manpower services in London
are behind the increase in growth of the Fitness Industry. They are promoting and getting the best members and trainers for the fitness centers and are helping them grow.
Share this:
Comments :
Comment Not Available