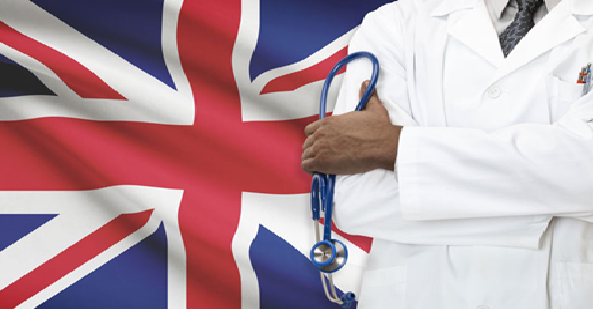 The healthcare industry is also called the medical industry or health economy and its is an aggregation and integration of sectors within the economic system that provides goods and services to treat patients with curative, preventive, rehabilitative, and palliative care. It includes the generation and commercialization of goods and services lending themselves to maintaining and re-establishing health.
Medical Recruitment Agency in London
helps in different segment of medical industry recruitment. The modern healthcare industry is divided into many sectors and depends on interdisciplinary teams of trained professionals and paraprofessionals to meet health needs of individuals and populations. The healthcare industry is one of the world's largest and fastest-growing industries. Consuming over a quarter of gross domestic product of most developed nations, health care can form an enormous part of a country's economy. The healthcare sector consists of companies that provide medical services, manufacture medical equipment or drugs, provide medical insurance, or otherwise facilitate the provision of healthcare to patients. Health care in the United Kingdom is a devolved matter, with England, Northern Ireland, Scotland and Wales each having their own systems of publicly funded healthcare, funded by and accountable to separate governments and parliaments, together with smaller private sector and voluntary provision. As a result of each country having different policies and priorities, a variety of differences now exist between these systems. Since the early ages the total healthcare expenditure in terms of the world's GDP has in general moved up in scale. Also, the private sector for health insurance has also tend to be know to play an important and prominent role in the increase in country's overall GDP in terms of medical sector growth. Workforce challenges in the healthcare industry, such as staffing shortages in hospital specialties and nursing shortages are evident across the globe. Compounding the problem is a scarcity of next-generation skills to guide and support the transformation to becoming patient-centric, insight-driven, and value-focused organisations. When planning for the future of work, health care organisations will need to assess the physical proximity, automation level, and talent category. The medical industry has been quite adamant on its objectives and goals and has constantly sought out to provide a comprehensive and dynamic range of services.
Healthcare Recruitment Agency in London
can play a vital role in this segment.
The medical industry is known to shape most of the goals and agendas towards providing its services around the needs and preferences of individual patients along with their families and their careers. Medical industry professionals have constantly been responsive towards tending to the different needs of different populations within a particular country. Working continuously towards improving the quality of services and to minimise the possibility of errors within the work field has been one of the constant goals to be achieved by the industry and its professionals a whole as well. The industry is keen on providing support and value towards its staff. The use of public funds for healthcare is ideally tendered towards use for the patients within. Work with others to ensure a seamless service for patients. The industry has also helped in keeping people healthy and work to reduce health inequalities from within. Medical professionals have also been quite respectful in maintaining the confidentiality of individual patients and provide open access to information about services, treatment and performance without any shady interference. Overall the industry growth and fidelity is quite admirable in terms of working ethics conditions and individual response towards other people as well.
Healthcare Recruitment Agencis near me
can help for urgent staffs for healtcare industry.
The
United Kingdom
is a sovereign state located off the north-western coast of Europe. The country includes the island of Great Britain, the north-eastern part of the island of Ireland and many smaller islands. The United Kingdom provides public healthcare to all permanent residents. UK also has a growing private healthcare sector that is still much smaller than the public sector. The National Health Service which was founded in the early 1900's, and is responsible for the public healthcare sector of the United Kingdom. Despite there being separate health services for each country, the performance of the National Health Service across the United Kingdom can be measured for the purpose of making international comparisons. A national health service was one of the fundamental assumptions in the Beveridge Report. The Emergency Hospital Service established in 1939 gave a taste of what a National Health Service might look like. Healthcare prior to the war had been an unsatisfactory mix of private, municipal and charity schemes. It was decided that the way forward was a national system rather than a system operated by local authorities. He proposed that each resident of the United Kingdom would be signed up to a specific General Practice as the point of entry into the system, building on the foundations laid in 1912 by the introduction of National Insurance and the list system for general practice. Patients would have access to all medical, dental and nursing care they needed without having to pay for it at the time. In the early 1980's there was a systematic and decisive rejection towards the reversal of the Post-war consensus, whereby the major political parties largely agreed on the central themes of Keynesianism, the welfare state, nationalised industry, public housing and close regulation of the economy.
Medical Recruitment Agency in UK
connects with PAN UK requirments of medical fields.
There was one major exception: the National Health Service, which was widely popular and had wide support inside the Conservative Party. In 2011 the government had signed off on a decade long contract to manage the debt-laden hospital system for healthcare. It was the first time when the government had sanctioned any of the prior healthcare institution to new one. There have been documented failures of some parts of the National Health Service to provide adequate care at a basic level. These failures were associated with bureaucratic fumbling as local institutions attempted to meet conflicting demands with inadequate resources. Before this, healthcare in UK was generally available only to the wealthy, unless one was able to obtain free treatment through charity or teaching hospitals. In 1911 the National Insurance Act was introduced, in which a small amount was deducted from an employee's wage and in return they were entitled to free healthcare. However this scheme only gave healthcare entitlement to employed individuals. But war changes people and the world around it, obviously healthcare was no exception and an endeavor was undertaken to launch a public healthcare system in which services were provided free at the point of need, services were financed from central taxation and everyone was eligible for care. A basic tripartite system was formed splitting the service into hospital services, primary care (General Practitioners) and Community Services. By 1974 concerns over problems caused by the separation of the three primary areas of care had grown, so a drastic reorganization effort was made which allowed local authorities to support all three areas of care. The Thatcher years saw a restructuring of the management system, and in 1990 the National Health Service and Community Care Act was passed, which set up independent Trusts that managed hospital care. Continued reformation has occurred since the time of the Blair government, including the formation of NHS Direct, which aimed to improve healthcare standards and lower costs and waiting times. In the 1990s, the UK government put into effect one of the most significant changes for the NHS in recent times by creating the internal market. Doctors must now be part of the internal market (later, the NHS Trust) to be able to compete for patients. These markets were independent organizations that were individually managed and that competed with each other. It started with 57 trusts and by the mid 90s all healthcare in the UK was provided through these trusts. In 1998, UK instituted the NHS Plan, which helped modernize the NHS. Up until this point, the NHS was operating using a 1940s system in a 21st century era which revolutionized the way healthcare system was operated and didn't cause much problem to the general community. It was very much resourceful and well operated by skilled professionals constantly trying to maintain a healthy community and trying to reach aspiring goals.
Healthcare Recruitment Agency in UK
maintain healthcare staffing system through out UK.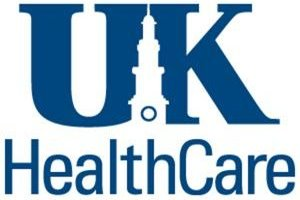 Healthcare in England is mainly provided by England's public health service, the National Health Service, that provides healthcare to all permanent residents of the United Kingdom that is free at the point of use and paid for from general taxation. Since health is a devolved matter, there are differences with the provisions for healthcare elsewhere in the United Kingdom. Though the public system dominates healthcare provision in England, private health care and a wide variety of alternative and complementary treatments are available for those willing to pay. Nearly all hospital doctors and nurses in England are employed by the NHS and work in NHS-run hospitals, with teams of more junior hospital doctors (most of whom are in training) being led by consultants, each of whom is trained to provide expert advice and treatment within a specific speciality. The United Kingdom's health care system is one of the most efficient in the world, according to a study of seven industrialized countries. The Commonwealth Fund report looked at five areas of performance, quality, efficiency, access to care, equity and healthy lives, The Netherlands ranked first overall, closely followed by the United Kingdom and Australia. United Kingdom performed well when it came to quality of care and access to care. The United Kingdom also ranked first in efficiency, which was measured by examining total national spending on healthcare as a percentage of GDP, as well as the amount spent on healthcare administration and insurance. The United Kingdom has relatively short waiting times for basic medical care and non-emergency access to services after hours. Healthcare in the United Kingdom is publicly funded, generally paid for by taxation. However, the United Kingdom also has a private healthcare sector, in which healthcare is acquired by means of private health insurance. This is typically funded as part of an employer funded healthcare scheme or is paid directly by the customer. Private healthcare has continued to exist, paid for largely by private insurance.
Top Medical Recruitment Agency in London
&
Best Medical Recruitment Agency in London
can take care private medical staffs.
People who work in the medical field need to interact with patients, their families, doctors and other members of the healthcare team. They have to listen carefully, understand what the other person is saying, seek clarification where necessary and give instructions in a clear and kind tone without losing patience if patients don't understand something the first time it is told. They should also be discrete and not disclose any confidential patient information unless authorized to do so. They should also possess the ability to stay calm in high pressure situations, such as during a very intense and heated situation. When dealing with patients and their diseases, many situations deviate from the expected pattern. To deal with these situations, people working in healthcare need an ability to think calmly and thoroughly even under duress. They require the ability to gather information, identify what is most relevant, consider all available options and select the solution that is in the patient's best interest. Problem solving in the medical field may sometimes even involve finding creative answers to unexpected circumstances by courageously taking calculated risks. Having a keen sense or attention to detail has also become an important and will always remain an important skills to have.
Top
Healthcare Recruitment Agency in London & Best Healthcare
Recruitment Agency in London
can act in this regards.
Whether it is the instruments used in diagnosis and treatment of patients or the electronic health record systems themselves, the medical field is becoming increasingly dependent on technology. Computers today perform many jobs that were previously done manually. Workers in the medical field therefore need to be familiar with computer operations and the software used for particular applications such as monitoring patient progress, maintaining their health records and other administrative functions. Having or engaging situations or patients with the required sense of empathy and and approachable nature while having a great personality is very essential in bringing the change within a person's emotional state and at the same time improving their medical condition as well. The individuals must also possess the tenacity and innate ability to work with a team and as a team for whatever the condition may be. For many graduate healthcare careers, including medicine, nursing, midwifery and allied healthcare, you must be a registered healthcare professional. You'll need a relevantly approved and appropriate degree to register with a professional body to work in these roles requiring that particular skill set.
Top
Healthcare Recruitment Agency in UK & Best Healthcare Recruitment Agency in UK can also help regarding different healthcare recruitment rules.
We are consistently aiming for individuals to achieve their goals and do so by helping these individuals to meet prominent recruiters in the relevant fields depending on what they are seeking. We can ensure that individuals will be getting jobs based on their individual merits and credibility as well as ensuring that job recruiters are presented with the resumes best suited in their interest. Our main agenda is to get individuals the exposure they need which they otherwise wouldn't have, we try to make sure that the individuals are seen within the industry by the companies that they are interested to work in and in doing so we expect that their potential will be picked up by these companies. Reaching out to companies within the major cities of U.K is one of the ideals we wish to pursue and hope that our endeavors bring out the prosperity that many of the individuals seek. We consider ourself as one of the
Top
Healthcare Recruitment Agency in UK & Best Healthcare
Recruitment Agency in UK.