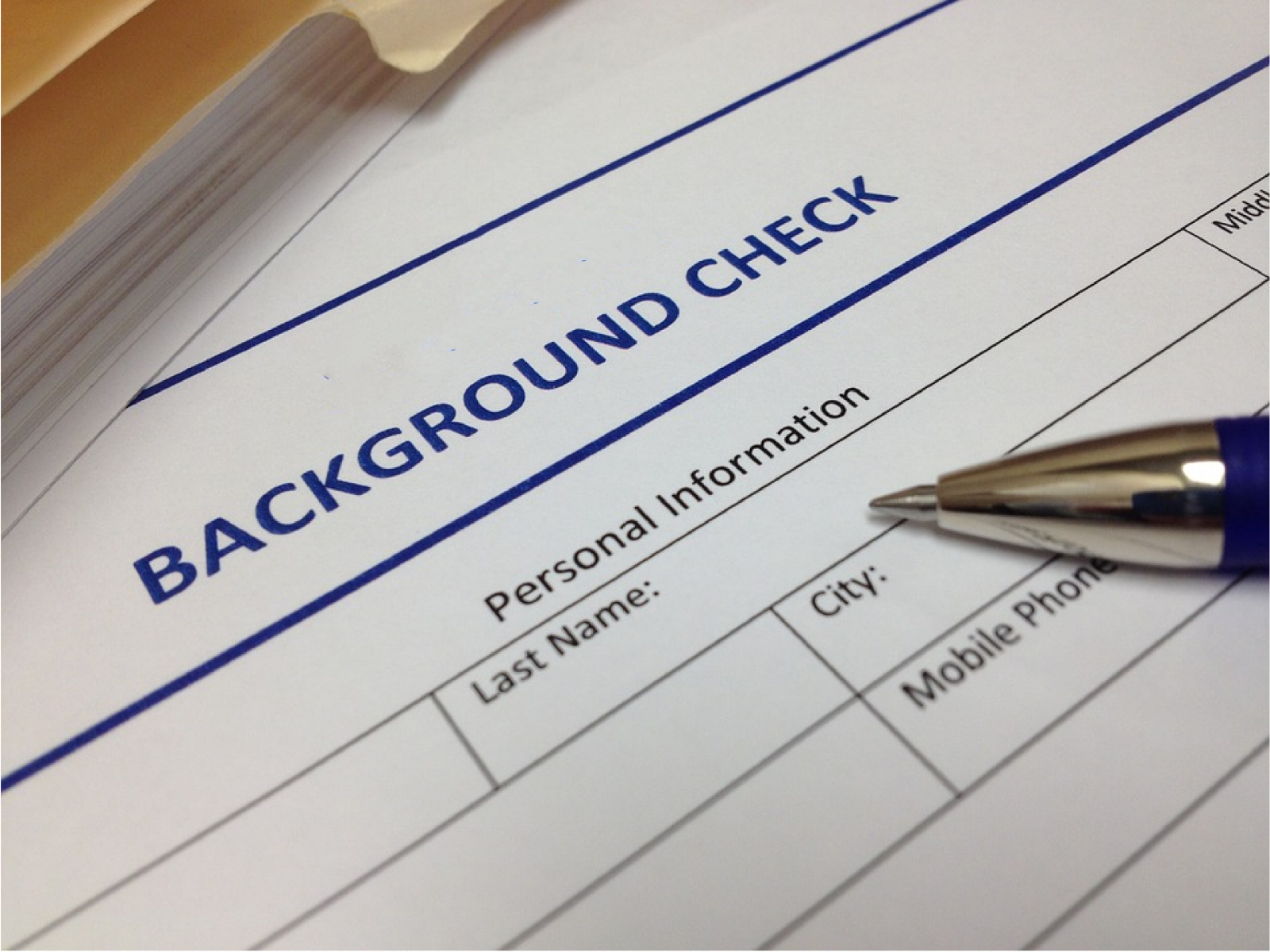 Background verification process is the authenticated checking procedure for confirming to the integrity of the information provided to a potential company which is employing a potential employee. This verification of information is either done to check data on their resume, the application for the job, data during interviews or possible referenced information. List of Background check companies in London do the authentic checks of employees. Logically if the the applicant decides to lie or misdirect the employer regarding information presented during recruitment process the employer is often expected to not hire the individual. There are obvious reasons for opting for such methods and most companies perform this particular process just to make sure that they aren't lied to or the don't make a bad investment. Background checking ensures the employer that the candidate has the background, education, and experience claimed. Pre-employment background checks companies in London helps in background verification before joining of candidates in any organizations. This makes the employer reasonably assured that the prospective employee can do the job they are hired to do. Additionally, if it is determined at a later date through a background check, that an employee lied about credentials, qualifications, experience, education and so forth, the employer may fire the employee. This assumes that the employee signed a statement attesting to the truth of his or her provided information as is the case on all job applications. Best Recruitment Agencies in London also having division of Background verification. A lot of people have this idea that a background check is like you'd see in the movies, where someone goes through your trash and scours your Facebook page in order to dig up any little bit of dirt possible. But, that's not really how a professional background check is supposed to work. It is a confirmation practice in which the employer ensures that the candidate provided information is accurate. The employer hopes that it is they've done a lot of work to reach the point of background checking a potential employee. Verification of education and academic credentials. The company will check with the college or university from which you graduated to verify that you have the degree that you said you have. Sometimes people caution you not to give dates for degrees as that can be a proxy for age. Drug screens and occasionally, physical exams. Some jobs require drug screens and others require that the employee passes a physical exam. Employers need to ensure that they are fair and that they do not discriminate if they require drug screens which in an average office or plant work environment is not recommended. Leading Recruitment Agencies in London performs the methodical process for background verification. The need for physical exams should link directly to the nature and contents of the job. In most jobs, a physical examination should not be required. Testing to confirm skills and knowledge. Depending on the job, some employers require testing to confirm skills. An example is a customer service position that must handle customer service by email. A candidate may find he has to produce a sample email in response to a customer complaint. Other jobs have required, for example, a senior manager to make a presentation about how she'd approach increasing sales. Applicants for an HR recruiter position might have to produce a recruiting improvement plan. Employment Agencies in London helps the employer who is ensuring that the candidate has the promised knowledge and skills. Background checks are often requested by employers on job candidates for employment screening, especially on candidates seeking a position that requires high security or a position of trust, such as in a school, courthouse, hospital, financial institution, airport, and government. These checks are traditionally administered by a government agency for a nominal fee, but can also be administered by private companies. Background checks can be expensive depending on the information requested. Results of a background check typically include past employment verification, credit history, and criminal history. The objective of background checks is to ensure the safety and security of the employees in the organisation. These checks are often used by employers as a means of judging a job candidate's past mistakes, character, and fitness, and to identify potential hiring risks for safety and security reasons. Background checks are also used to thoroughly investigate potential government employees in order to be given a security clearance.Checks are frequently conducted to confirm information found on an employment application or résumé/curriculum vitae. One study showed that half of all reference checks done on prospective employees differed between what the job applicant provided and what the source reported. Manpower Recruitment Agencies in London, UK many times consider employee background verification as a part of recruitment. They may also be conducted as a way to further differentiate potential employees and pick the one the employer feels is best suited for the position. Employers have an obligation to make sure their work environment is safe for all employees and helps prevent other employment problems in the workplace.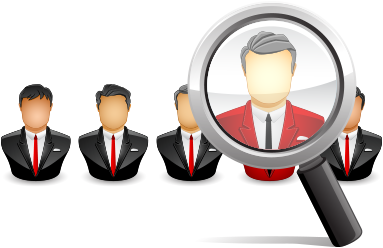 There is no such historical reasoning behind the mitigation of the background verification process as a whole but there are concepts that delve into the severity of the whole aspect. To discover the history of background checks, we must first understand an employer's reasoning for managing risk. Employers have a responsibility to keep its employees and customers safe. In cases where an employee becomes violent or displays criminal behavior, the employer can be accused of negligent hiring, taken to court, and be responsible for punitive damages. Negligent hiring law first appears in a 1908 case of an apprentice's prank that accidentally killed a fellow employee. The employer was held liable for the death because they had witnessed the apprentice's reckless action but kept him employed anyway. From 1911 - 1933, the law was expanded to cover acts that occurred outside of employment (hiring someone with a violent disposition) and violence against customers injured by an employee. A 1951 case tells of a delivery man who "made an indecent attack" on a housewife. The employer, the court advised, was to be held responsible for the "reasonable care to select employees competent and fit for the work assigned to them and to refrain from retaining the services of an unfit employee", especially since their employees dealt with the public. By the late 1970's, more employers were being held liable for negligent hiring. HR Consultancy Services in London, UK can also offer background verification checks if the discussions happened before starting of work.


The importance of this particular process cannot be overstated any more than what individuals are likely to do so. The background verification process is one of the most crucial aspects and elements in deciding a company's well being and integrity in terms of its internal factors. What this basically means is it keeps a thorough check on what the organizational employees' rapport is within the organisation and compares it with the data provided by them so as to make sure that everything is true to the statement and the organisation hasn't been lied to. In order to be able to hire individuals for being able to carry out this particular job task within the internal elements of an organisation it is important to find the right candidate with the qualifications and integrity to do the job. This is a criteria to maintain since integrity and trust within and organisation just on the basis of word to mouth is no more a thing in the current world standards. To be able to understand this better hiring processes should involve digging deep into the background of the individual applicants so as to have a better idea on the good and the bad of the individuals and to ascertain the individuals abilities and employment performance are up to the required standards. HR Firms in London and employers ensures that the processes are carried out with the consent of the individual and the person is also informed about the particular "don'ts" within the organisation. This also ensures that the entire process is carried out with the utmost privacy of the individual's personal life and only things that hinder the productiveness of the particular job title are adhered to. The company is also required to adhere to the bylaws of the individual person and the organisation's by laws as well. The purpose of the background check is to help evaluate aptitude and skills and needs to be carried out with this the primary goal. The amount of information included on a background check depends to a large degree on the sensitivity of the reason for which it is conducted. What this means is that there a little to no requirements on a minimum wage job and generally no background check is required but the important job roles and high caliber jobs do require background checks on the particular interested individual. Job Agencies in London always focus for proper background verification of candidates such that joining process can be happen smoothly.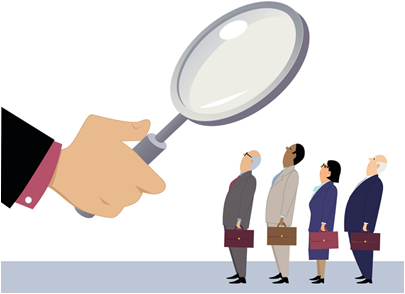 Companies within United Kingdom also do conduct background verification checks to get information about an individual's past work history, criminal records, educational credentials, and residential proof. Today, almost all firms run background checks on candidates before offering the individual a particular job. An employee background verification process is a thorough screening of a candidate's work history, college degrees, academic certificates, legal records, and sometimes credit scores. The process for the background verification generally takes between three to ten days. However, it can extend if a company wants to take a deep look at your history In most cases, a company runs a background check on the particular individual once they qualify all the required interview rounds It is a common process that for a company the process of a background verification check is basically a way of presenting to the employees that they should not be lied to or misdirected during a committed conduct within the institution and if the individuals were to disobey direct understandings he or she would likely not continue to play any role within the particular organisation. Organisations area generally pretty good at finding out the previous reports that an individual has had with previous organisations if they had worked. If the company finds the individual to be one of the "bad ones" they might think about not accepting the individual in totality. This is such an important an essential element for a business to maintain as it sets standards for the organisation and individuals might know what criteria they have to maintain in order to be eligible for the task. Companies start the background verification by calling your last employer. The company will cross check the details against the data from the individuals last company. Then, companies look into public databases for any illegal activity. After which the most reasonable procedure is carried out, in it they dig education records to verify the degrees and certificates. And lastly, companies will verify the address of the individual. What very private companies mostly do for their important job roles is that they sometimes even send people to physical locations to check out a candidate's address for future proofing. On a very large scale though larger and bigger private companies hire an external agency or an outsourcing sector to do everything related to the background verification process and reduce the time and labour burden imposed by a very ethical process. On a much smaller scale firms as well as companies usually have their human resource team to carry out all the tasks pertaining to background verification. Executive Recruitment Firms in London or Executive Search Firms in London or Executive Search Agencies in London first complete background verification process, in next step they provide joining of candidates as it is in senior levels recruitment in any organizations.


We consider ourselves as one of the top Background Verification Agencies in London, UK to work as Background Verification Company in London, UK. We are consistently aiming for individuals to achieve their goals and do so by helping these individuals to meet prominent recruiters in the relevant fields depending on what they are seeking. We can ensure that individuals will be getting jobs based on their individual merits and credibility as well as ensuring that job recruiters are presented with the resumes best suited in their interest. Our main agenda is to get individuals the exposure they need which they otherwise wouldn't have, we try to make sure that the individuals are seen within the industry by the companies that they are interested to work in and in doing so we expect that their potential will be picked up by these companies. Reaching out to companies within the major cities of U.K is one of the ideals we wish to pursue and hope that our endeavors bring out the prosperity that many of the individuals seek.