Top UK Cities for Job Market
Posted on: January 11 2020, By : Drishti Khimshia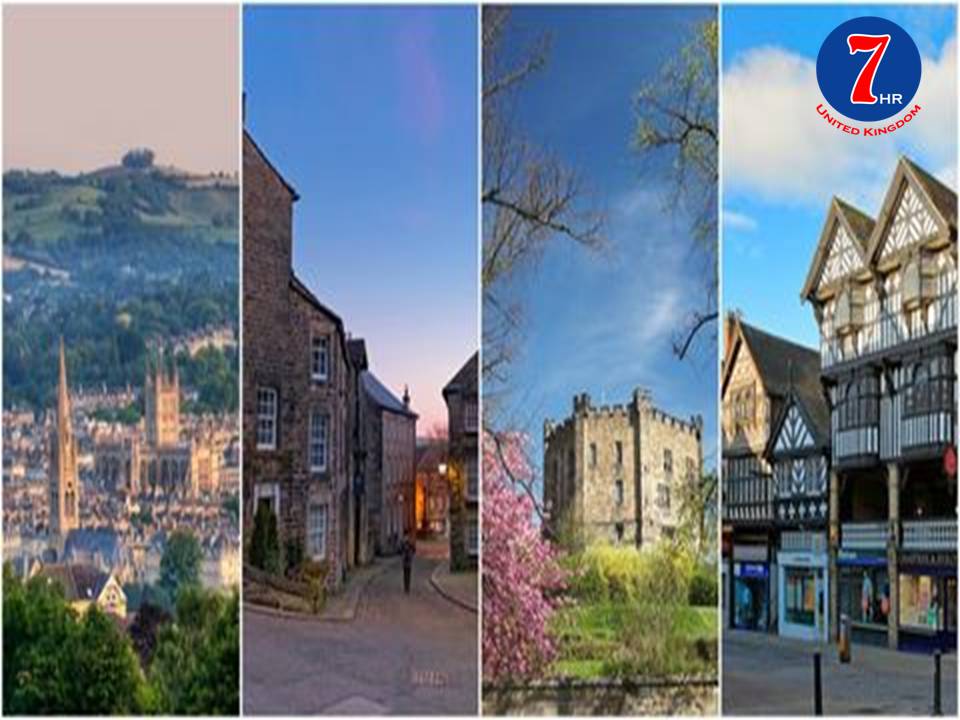 United Kingdom is one of the top markets for a good Job growth in various sectors and industries. There are many cities that are specializing in individual sector and are growing day by day in it. As they are growing the requirement of jobs is also increasing thus the job market is rising over there.
Top 10 Cities in UK with good job market are:
1. Birmingham – Birmingham is UK's number one city for a good Job market as the city see's growth every month. Birmingham plays a host to many industries specifically manufacturing and engineering which employ hundreds of thousands of people and they contribute well to the nation's economy. Birmingham is a house to strong finance and services sector. The city is expanding to various other sectors/ industries like creative, retail and management consultancy which are very strong sectors. The wages of are more and living cost is less. There are various places where you can start looking up to your career. There are various
recruitment firms
who are associated with these industries and help out candidates for job search in Birmingham.
2. Manchester – Manchester ranks second for job market, with increasing no. of job vacancies every month. The city is not expensive; it can be best option to call for. This is UK's best city for business and financial and professional services and also a hometown to many top companies. There are multiple talent spots in Manchester for workers or candidates to consider. Since the living cost is less compared to other cities, people tend to establish themselves with start ups. The city has also build up a name in the Media. Customer service and technology are thriving industries there. Transport and Logistics have seen a big boom in job applications.
3. Leeds – Leeds is on the third position for a good job market and there has been an increase in vacancy also. It is the home to top companies like Marks and Spencer Sky Bet and many more. They key sectors that this city has are finance, leisure, retail, construction, manufacturing and creative and digital industries. So if you're looking for a job progressive or thriving jobs, then Leeds is the perfect choice for it. Many
top recruitment agencies
are there helping out candidates with jobs in Leeds in the top industries.
4. Brighton – Brighton is UK's finance powerhouse, thus it sees a growth every year in the finance sector. If you want to choose your career in the field of Finance then Brighton is the perfect place to start with. Brighton also sees strong performance in other field like tourism, creative and digital media sectors.
Best Recruitment firms
are there to who help candidates to get into these sectors.
5. Cardiff – This city sees the most competitive TV and film industry. The city is small but there is a lot of competition. It holds a great presence in Cardiff. There are other high – tech sectors like digital, software design and gaming which are not much touched, Cardiff also offers a job opportunity in these sectors also. It is a perfect opportunity if anyone is interested in it.
6. Liverpool – Liverpool comes sixth in line and it is one of the fastest growing regional economies. The key sectors in this city are education, health and retail. So if your interest is in one of these sectors, then Liverpool is the right choice. Liverpool has one of the top business and leisure complex which host thousands of jobs every year.
7. Southampton – The jobs rate in Southampton is increasing every year. The key sectors that this city is innovative in are aerospace, business, professional and financial services, environmental technologies and marine. If you like to work in these sectors, there is an advantage of good job market and
Top consulting recruitment firms
make sure you reach the right place in Southampton.
8. Portsmouth – Portsmouth is seeing a growth in the jobs every month. It is a hot spot for jobs as millions of money is invested in infrastructure, amenities and commercial development. The job hunters are attracted to this and also like the transforming city.
9. Edinburgh – Scotland's capital has seen growth in the job market. The city's economy is the strongest among all others. It has a rich and creative environment which will be perfect for a successful career in this city. The top sectors in this economic hub are finance, technology and software, creative, life sciences, tourism and retail. There are various sectors in this city to make your career and to find a job here.
Outsource Hr's
can be helpful to get you a job in Edinburgh.
10. London – London being UK's Capital is not top. But there is growth in the Job market. London's most significant economic sector is the tertiary sector, home to financial and professional services like broking, banking and insurance. The city has high businesses in creative and media industry also. If anybody wanting to grow in a fast working environment the
top consulting recruitment firm in London
are there who will help to achieve their goals.
These are the Top 10 cities that are having the maximum job market in today's world in UK. They are providing jobs in various sectors and the upcoming growing sectors also.
Share this:
Comments :
Comment Not Available