Recruitment process and Job opportunity in Banking, Financial Services and Insurance Sector
Posted on: January 21 2020, By : Drishti Khimshia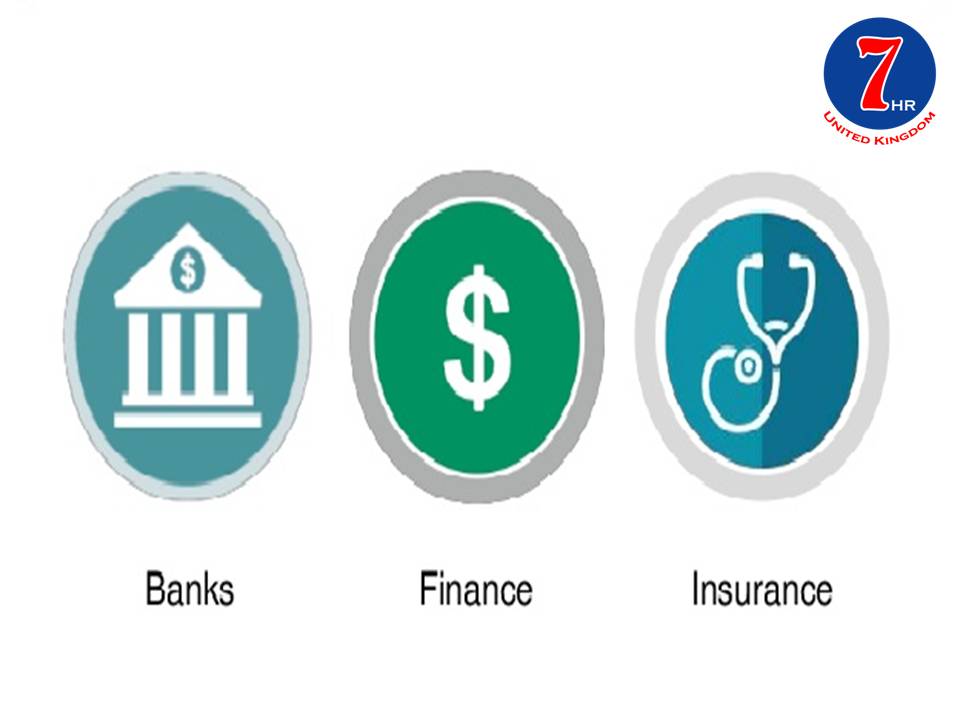 Banking, Financial Services and Insurance (BFSI) is an industry term for the companies that provide a range of such financial products or services. This includes universal banks that provide a range of financial services or companies that operate in one or more of these financial sectors. BFSI comprises of commercial banks, insurance companies, non-banking financial companies pension funds and many other small financial entities. The Banking part includes of core banking, investment and cards. Financial services include stock-broking, payment gateways, and mutual funds while insurance covers both life and general insurance. There are
top London recruitment agencies
that are associated with the companies in this sector and are helping these companies in hiring the best candidates for them.
Recruitment Process for the BFSI Sector
An organization needs debt or equity, a system of receiving money from its customer and paying to vendors, to guarantee someone about paying or providing its products, assess risks and plan to underwrite them, or invest its surplus on financial securities. Based on the kind of customer segment one caters to various kinds of financial services are available in the market right from retail banking, non banking financial services, and insurance and forex services to private banking, investment banking and capital market services. The
banking manpower recruitment agency in London
is very much active in hiring the candidates for the companies.
Talent required in the BFSI Sector: -
Every organization has its own context such as the kind of customer segment it caters to, the competitive forces it deals with, the type of service offerings and its strategic priorities. There are general requirements in terms of social skills, adaptability and empathy combined with high levels of attention to details and numeric ability. The people who work in the mid office and the back office need to have high levels of analytical ability, process rigour and innovation ability. They need to have a penchant for technology and deploy it in their work to increase efficiency. The talent in BFSI sector need to have a degree of familiarity with these and the interest to learn and deploy them at work.
Insurance manpower recruitment agency in London
is hiring the top candidates from the universities with the above talents mentioned.
To get the Talent on Board: -
The first step is to have clarity on the type of talent needed. The recruiter needs to know the personality traits and the skill sets required, assessment methods to use and benchmarks for selection. The next step is to know no. of people to recruit, the timelines and budgets. Most important step is to put a plan together in terms of where to source the talent from, talent attraction plan and the employer brand promise. Several recruiting plans do not yield desirable results due to inadequate clarity in any of these aspects. The
recruitment agencies in London
deploy the combination of methods to source the desired talent. Organizations deploy a handful of methods which work well for them in the past. They tend to use the sources they are familiar with and offer a generic value proposition to the prospective candidates. This approach works, but does not guarantee results on a consistent basis.
Job Market in BFSI Sector
There are various job opportunities in the field of Accounting, Banking and Finance, Financial Planning, Insurance, Investment and Pensions and Tax. These are the top opportunities where a person interested in the Finance sector can work in.
Finance Manpower agency in London
knows the best companies who provide job opportunities in these sectors. Many large financial companies are multinational and offer generous starting salaries to graduates. They may get opportunities to work overseas. There are also small and medium sized enterprises with small business but enabling graduates to get good work experience. The job foe accountancy is available in not-for-profit organization but most opportunities are in profit generating businesses.
Top Companies who provide jobs in the BFSI Sector are: -
1. Barclays
2. Deloitte
3. KPMG
4. Ernst and Young ( EY)
5. J. P. Morgan
6. Morgan Stanley
7. Allianz
8. Citigroup
9. RSA Group
10.PricewaterhouseCoopers (PwC)

These are the Top BFSI Sector companies who provide jobs opportunities to many candidates and the
Hr firms in London
are working for them to give them the best talents in this field.
Share this:
Comments :
Comment Not Available