Media and Entertainment Industry
Posted on: February 17 2020, By : Drishti Khimshia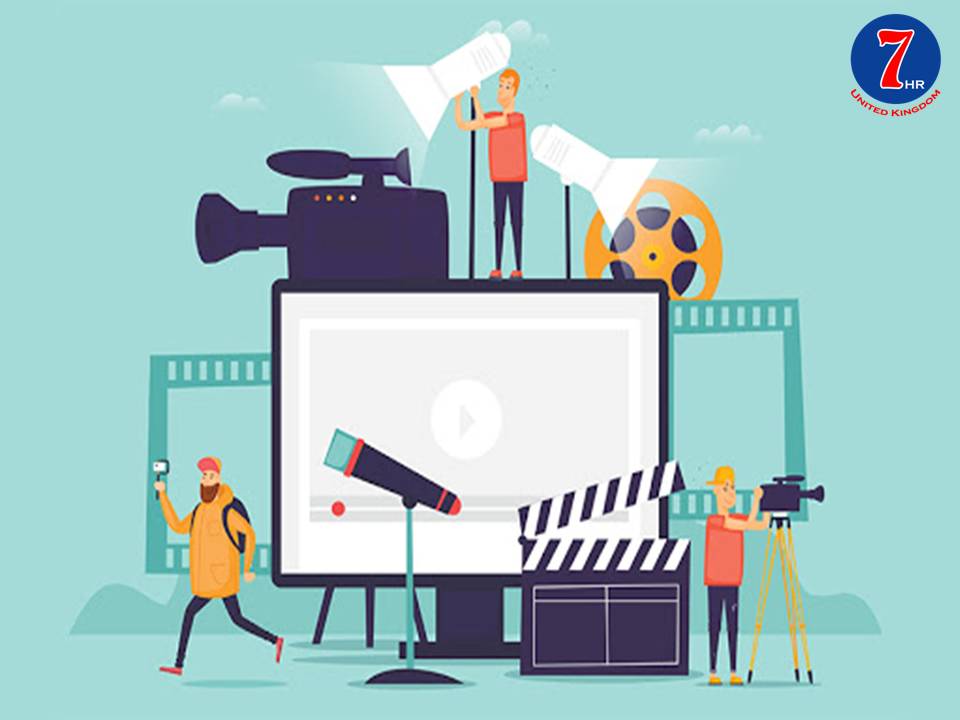 There are different types of media in United Kingdom: Television, Radio, newspaper, magazines and websites. The country also has a strong music industry. UK has a diverse range of providers, the most prominent being the publicly owned public service broadcaster, the British Broadcasting Corporation (BBC). The UK has a significant film industry for over a century. While film production reached an all- time high in 1936, the "golden Age" of British Cinema is usually thought to have occurred in the 1940s. Television in UK started in 1936 as a public service which was free of advertising. Currently UK has a collection of free to air, free to view and subscription services over a variety of distribution media, through which there are over 480 channels as well as on-demand content. There are 6 channel owners who are responsible for most material viewed.
Media recruitment agency in London
has all the information of which sector is working the best.
The media and entertainment industry consists of film, print, radio and television.
London Media recruitment agency
finds candidates who are suitable for the role in the above sectors. These segments include movies, TV Shows, radio shows, news, music, newspaper, magazines, and Books. Some of the top media and entertainment companies are: The Walt Disney Company, 21st Century Fox, Time Warner Inc., NBC Universal, Viacom Inc., etc. The
best media recruitment agency in London
hires people for these top companies.
The Radio and television broadcasting industry in composed of two different types of companies. The public sector broadcasters, funded through public money and the commercial broadcasters, funded through advertisement spots. Radio and television broadcasters create and acquire content for broadcasting, such as entertainment, news, talk and other programs.
TV recruitment agency in London
suggests the companies with good candidates for behind the camera jobs. Many television broadcasters use digital broadcasting to transmit pictures that have higher resolution, known as high definition television.
The print industry consists of publishing companies that produce newspapers, magazines, books, journals, and periodicals, their online versions and directories, mailing lists, software publishing, and video games. Published works can be in one or more formats, such as traditional print, eBooks, CD-ROM, or proprietary electronic networks.
Media recruitment agency in UK
hires candidates for the publishing companies.
The film industry is mainly composed of large, multinational corporations, major studios, and independent studios. Many of the top film companies are part of larger media conglomerates that also include television, cable, newspaper and magazines organisations. Within the film industry are subsectors: film production, film exhibition and film post-production.
Media and Entertainment Jobs include reporters, correspondents and broadcast news analyst, writers and authors, editors, photographers, graphic designers, translators, film and video editors and camera operators, broadcast and sound engineering technicians, announcers, producers and directors, and performers – from actors to musicians and composers. The
UK Media recruitment agency
knows the required roles of the company, thus they help them hire those candidates. The workers who are behind the scenes and focused on the business side are public relation people, talent agents and representatives, marketing managers, entertainment lawyers, and distribution worker and others.
The United Kingdom's media and entertainment industries are booming, it seems that the world can't get enough of British content. The United Kingdom's TV and film production sector has also enjoyed a renaissance over the last decade, with major films like Rogue One: A Star Wars Story, Dunkirk and Fantastic Beast and Where to find them, all being made in UK. The
recruitment agency in London
knows what the working pattern of the UK media industry is thus they find out people who can match the content and are able to deliver the same.
There is a no. of reasons for the growth of the Media and Entertainment industry. The changing systems and new trends coming in the industry makes it difficult to cope up but exploring this new side is a treat for everyone as it makes the work easier for all.
Share this:
Comments :
Comment Not Available