Law Sector in UK and its Types
Posted on: March 14 2020, By : Drishti Khimshia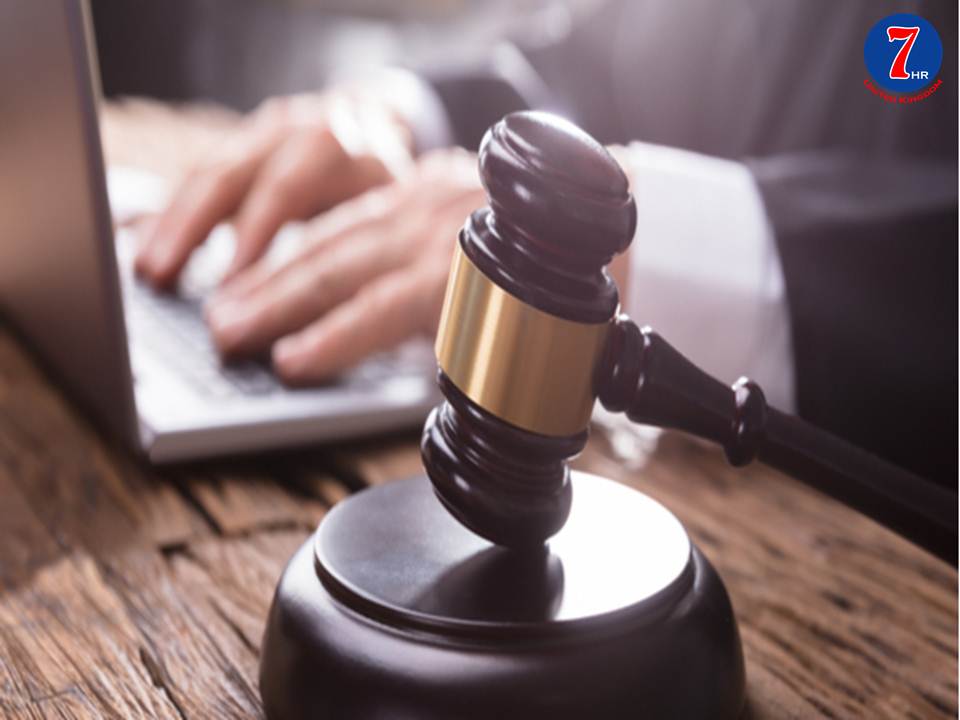 The legal services sector of the UK is a significant part of the national economy. The UK is the world's most international market for legal services. It allows virtually unrestricted access for foreign firms, resulting in more than 200 foreign law firms with offices in London and other cities in the UK. Half of these US firms with remainder mainly from Europe, Australia and Canada. The UK legal market has a strong global position due to the popularity of English Law. The
legal recruitment agency in London
knows the top law firms and hires candidates for them. London is a major international legal centre and more international and commercial arbitrations take place there than in any other city in the world. Five of the world's ten largest law firms by revenues are headquartered in the UK, and three of the largest five global 100 law firms, based on headcount they have their main base of operations in the UK. The legal services market in the UK is experiencing rapid change as a result of forces including market consolidation, globalisation and regulatory change leading to greater corporatisation and the use of new legal structures, and an increasing role of technology.
London Legal recruitment Agency
understands the market structure and requirement of firms and based on that they hire candidates.
Major Fields of Law
1. Bankruptcy Law: It works on behalf of debtors or creditors. Bankruptcy lawyers spend most of their time reviewing financial documents and drafting motions and other filings. Most attorneys spend very little time in court. The
legal employment agency in London
helps in law firms with what type of candidate they want. Bankruptcy Law is mainly focused on areas like:
• Bankruptcy Law
• Consumer Finance
• Contracts
• Tax Laws
• Corporations
• Securities
2. Business Law: Also called Commercial or Corporate law is a broad term used to describe lawyers who work on issues that impact businesses. This includes the strategic creation of a new entity, and the handling of subsequent issues impacting that entity. Business law attorneys tend to work in-house or for large law firms. There is
In-house legal recruitment in London
law firms. They do the hiring for their own firm. Business law draws on a no. of legal areas, including –
• Tax Law
• Intellectual Property Law
• Bankruptcy Law
• Real Estate Law
• Contract Law
• Employment Law
3. Civil Rights Law: Civil Rights attorney specialize in the protection and expansion of people's civil rights. Civil Rights attorneys may work for the govt e.g. US Commission on Civil Rights and US Equal Employment Opportunities Commission or for Non-Profit Organisations. Ina career as a civil rights attorney, below topics are important –
• Constitutional Law
• Disability Law
• Race and the Law
• Housing Discrimination
• Mediation
• Trial Advocacy
4. Criminal Law: It focuses on acts sanctioned under the criminal code. Criminal attorneys generally work as prosecutors or defense attorneys, and they tend to have outgoing or aggressive personalities. If becoming a criminal law attorney, be prepared to spend most of your time in court. Criminal Law attorneys generally have a large caseload and must process information quickly and think on their feet. This area of law has a particularly high burnout rate.
5. Environmental Law: Those who enjoy spending time outside often gravitate toward environmental law. Be aware that environmental lawyers tend to spend the majority of their time reading and analyzing a multitude of complex statutes, treaties, regulations and conventions based in state, federal and transnational Law.
6. Family Law: It often focuses on tense relationships between individuals and families. This might include child welfare, adoption, or divorce. Family Law attorneys generally work in small law firms and enjoy helping people navigate emotional and challenging moments of their lives.
7. Health Law: Id rapidly changing and steadily growing field. Law firms with health Law practice fields provide services to hospitals, health insurance companies, nursing homes, physician practices and others. Hospitals and state agencies employ in-house attorneys.
8. Immigration Law: it relates generally to the attainment of citizenship and temporary or permanent relocation of individuals from one country to another. Immigration attorneys may work with govt agencies, NPO or private immigration law firms. The
UK Legal Recruitment agency
helps the govt agencies with hiring attorneys for them to help them in cases. A career in immigration field includes:
• Administrative Law
• Constitutional Law
• Employment Discrimination
• International Human Rights
• Refugee Law and Policy
9. Intellectual Property Law: deals with legal rights related to creative works and inventions. This law includes 3 subcategories:
• Copyright Law governs literary and artistic works – including books, music and movies.
• Trademark Law governs brand names and Logos.
• Patent Law governs inventions and discoveries.
10. Employment Law: deals with relationship between workers and employers. Attorneys in this field generally represent either employers or employees. Employment lawyers spend a great deal of time meeting with employees or employers and therefore tend to be extroverted.
11. Personal Injury Law: Attorneys provide legal representation to plaintiffs alleging physical or psychological injury as a result of the negligent or intentional acts of another person or entity. Personal Injury attorneys must be comfortable in a courtroom and discussing sensitive issues with clients. A typical day for a personal injury attorney includes:
• Meeting with a client or witness
• Reviewing extensive medical documents in preparation for deposition of medical doctor
• Handling a motion hearing in court
• Propounding or answering discovery
12. Real Estate Law: Lawyers deal with legal issues related to real property. This includes sales, purchases, leases, title disputes, landlord-tenant issues, environmental compliance and foreclosures. Though a real estate attorney may spend some time in court, real estate lawyers primarily do transactional work. Real Estate Law consists of:
• Tax Law
• Secured Transactions
• Environmental Law
• Administrative Law
• Estate Planning
13. Tax Law: It is a field of law that relates to the assessment and payment of taxes. Tax lawyers often identify ways to impact the tax burden on an entity or individual. State and federal tax laws are always being modified. Accordingly, law students who enjoy reading and analyzing information (as well as working with no.s) might be drawn to tax laws.
The
Legal Recruitment agency in UK
is very keen in helping the Law firms to help them provide with candidates who will work well with them in any field of the law.
Share this:
Comments :
Comment Not Available