How to become a Journalist ?
Posted on: January 16 2020, By : Drishti Khimshia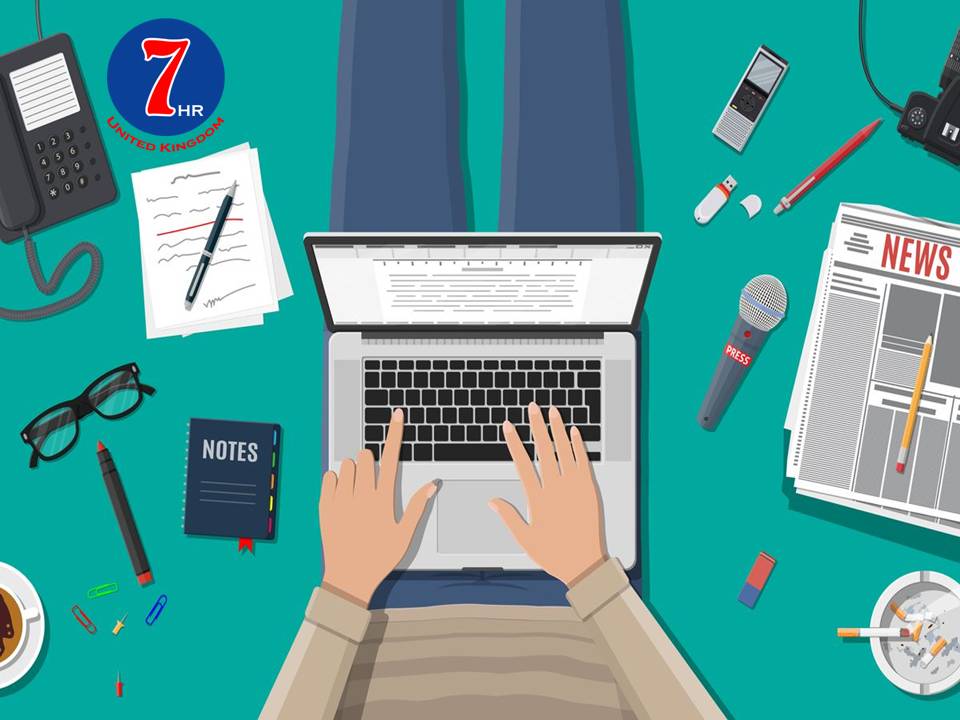 Journalism is the production and distribution of reports on different events. Journalism applies to the occupation as well citizen journalist who gather and publish information. Journalistic Media includes print, radio, television and internet. Journalism is an exciting and fast paced career and it is a great choice for those who are interested in current news and passionate about storytelling. There are various
Journalism recruitment agencies in London
who guide students in choosing the right path.
Hr Consultancies in London
also helps the students by giving them guidance in what they should choose and what would be the procedure in doing it.
Here are the steps you need to take to become a journalist:
1.
Earn your bachelors degree- The basic step to start a career in journalism is to get a bachelors degree. Depending on the type of journalism you should pick a major, so that it will help you learn about that specific type of journalism in detail and will also give you a sense of broader journalistic landscape. The majors you choose include Journalism, Communications and English. If you're interested in reporting on a particular subject then try to do a double major in that. It helps to develop your knowledge on the subject while also giving your reporting skills you need to succeed in the field.
2.
Develop your writing skills – While you're getting your bachelor's degree, it's very important that you hone your writing skills, by writing extensively across a range of different subjects. There are ways to do that also – A) By starting a blog where you can develop your voice as a writer. B) By pitching and writing articles on a freelance basis. It helps to build your portfolio and also helps in growing your professional network.
Editor recruitment agency in London
teaches students in creating a website is another good way to showcase their work and establish an online presence. It is quick and easy to set up and will make you stand out from the crowd when it's time to find a job.
3.
Establish Connections with reporters and editors – Networking is very important in communications- focused fields like journalism that rely on strong professional networks. The best way to approach networking is by reaching out to the reporters and editors you admire and asking them to set up a time to chat (either on call or in person). Once you connect with them, tell them a bit about your experience and professional goals and ask them for advice that can help you get started. After meeting the editor or reporter, call them and let them know that you appreciate their time and value the meeting very much. Keep in touch with them and develop a good connection.
Editor recruitment agency in UK
gives opportunity to students to meet the reporters and connect with them.
4.
Intern with a Newspaper, Magazine or Media company- An important step in any field especially in Journalism is an internship. It will help you gain exposure in the field while also giving you a feel of what day-to-day life of a journalist is. As an intern you will be fact-checking stories, collaborating on story ideas and maybe even helping with the final editing before the piece gets published. With new publications continuing to pop up on a daily basis, the field of journalism has many opportunities.
Journalism recruitment agency in UK
helps students to get an internship in the media or newspaper or magazine companies.
By these steps, you'll be sure to set yourself up for a success as you begin your career as a journalist. There is
HR Companies in London
who place students in various top newspapers, magazines or Media companies.
There are several forms of journalism with diverse audiences. Some forms include –
1.
Access Journalism – Journalists who self –censor and voluntarily cease speaking about issues that embarrass hosts, guests, and powerful politicians or business persons.
2.
Advocacy Journalism – Writing to advocate particular viewpoints or influence the opinions of the audience.
3.
Broadcast Journalism – Written or spoken Journalism for radio or television.
4.
Drone Journalism – Use of drones to capture journalistic footage.
5.
Investigative Journalism – In-depth reporting that uncovers social problems. Often leads to major social problems being solved.
6.
Photo Journalism – The practice of telling true stories through images.
7.
Sensor Journalism – The use of sensors to support journalistic inquiry.
8.
Tabloid Journalism – Writing that is light-hearted and entertaining. Considered less legitimate than mainstream journalism.
9.
Yellow Journalism – Writing which emphasizes exaggerated claims or rumors.
There are various options for students to choose journalism in. It's just what your interest is in more. The right choice will help you in building your career as it is what your interest lies in.
Share this:
Comments :
Comment Not Available