How getting recruited to Facilities Management in UK makes your dream come true
Posted on: September 12 2023, By : Blog Admin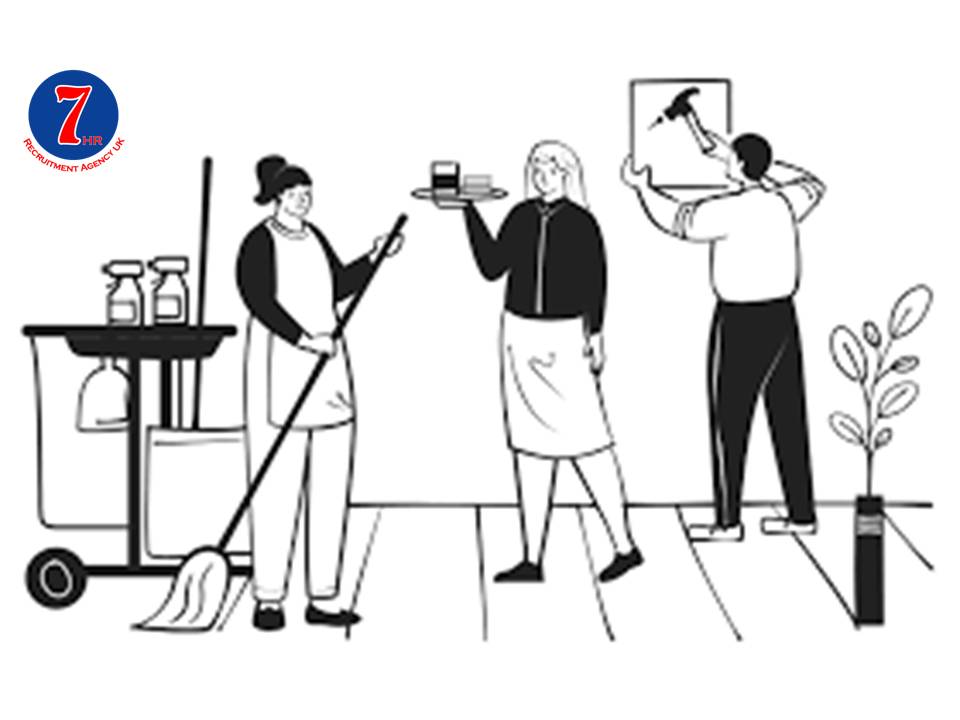 Facilities Management is a profession that refers to the integration of physical infrastructure (like technology) and the employees who maintain the safety, security, and efficiency of these systems. Facilities Managers are "considered strategic executives who are integral to an organization's ongoing success." They are responsible for maintaining "places of work" (such as offices, retail stores and warehouses) and ensuring the proper functioning of business operations. Institutes of higher education now offer advanced facilities management degrees, and the position has evolved from a "handyman" position to a sophisticated professional management discipline that involves initiative, forethought, and planning. Facility managers have many different titles and career paths. Facilities managers are responsible for keeping buildings properly maintained, clean and safe. The role combines management tasks such as supervising contractors and more strategic responsibilities such as managing budgets and advising on long-term energy efficiency. They are not often called facilities managers, despite being responsible for aspects of facilities management, including planning, evaluating and maintaining building systems.
Career paths in facilities management can be divided by discipline and by industry. Facility managers are responsible for building site selection, site development, designing, constructing, and remodeling, managing property operations including sustainability initiatives, designing landscaping packages for buildings, and managing maintenance activities for the built-up environment such as roads and parking lots. Facilities managers are found in virtually every kind of business in the public, private and non-profit sectors. The diversity of the work is reflected in the range of job titles. Larger organizations are more likely to require a facilities manager with a strategic overview of a range of functions and supporting services. Perhaps you'll start your career in an assistant manager role, focusing on an operation such as cleaning, catering or maintenance. You can then progress to the position of department manager and later move into general management where you will oversee all operations. The building management discipline is typically one of the first areas to be established in a new facility. These professionals oversee all aspects of the facility, including front desk management, facilities maintenance, housekeeping, and foodservice. A building manager is responsible for supervising the day-to-day operations of a building.
Recruitment Agency in London
can provide good guidance.
Recruitment is the process of finding, screening, hiring and eventually onboarding qualified job candidates. Recruitment is a key part of human resource management and supported by the hiring manager and others involved in the hiring process. Skilled recruitment efforts will make a company stand out and be more attractive to potential employees. When recruiting is done well, your workforce is engaged, employees are in the most suitable position for them to succeed, your organization thrives, and you can attract better candidates. Thus, a form is required to gather all these relevant information to evaluate the performance of a recruitment process effectively. With over fifty years experience within these industries, they can offer an individually tailored service to candidates to help ensure they find you the right position. As experts in asset and compliance management, Facility management
Top Recruitment Agency in London
specialize in recruiting for mid to senior-level management roles in integrated facilities management and technical services. Their clients include global real estate firms, large service providers, SMEs, and corporate estate teams.
When knowledge workers have the ability to customize their work environment to suit their needs and productivity improves. So providing flexible workplace environments with high service levels have become a major competitive advantage to allow employees to fully focus on their work and be key to winning the war for talent. Removing barriers, fostering collaboration and creating workplace environments where peer-to-peer information sharing and innovation can thrive. So greater value will be placed on workforce facilitators and experience managers who can achieve every employee's performance—and facilitate a workplace environment that can integrate people, place and process to enable better business results and secure a strong cultural fit.
Best Recruitment Agency in London
having good hold of candidates in this domain.
Share this:
Comments :
Comment Not Available